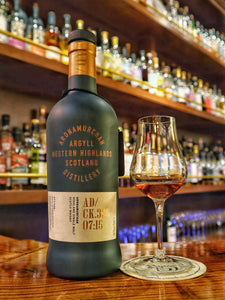 Ardnamurchan Single Cask CK:335 2015/2020 5yo Spanish Oak Refill Oloroso Puncheon, 696 Btls, 58.5%
This cask of Ardnamurchan used only Concerto barley that had a 76 hours ferment, and was a peated run.
Tasting note:
Young and bright malts, lots of sherry spices and campfire smoke. Palate is savoury, meaty, peaty. Chewy and peppery but all well balanced.