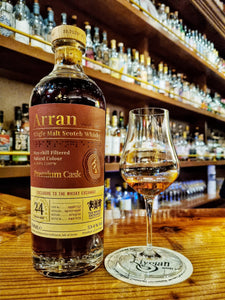 Arran for The Whisky Exchange Premium Cask Sherry #757, 1996/2021 24yo, 273 Btls, 53.4%
Tasting note:
Wood varnish and sherry spices on the nose.
Palate is rich with lots of sherry notes. Dry and spicy, chocolatey, beautiful sherry at the front of the palate followed by malty notes, and some blackforest cake.