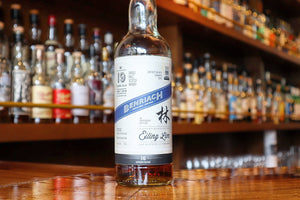 This is the 16th Release from Eiling Lim and it was a collaboration with Shinanoya in Japan. 
This single cask of BenRiach was matured in a bourbon barrel for 19 years and bottled at cask strength of 55%.
Tasting note:
Some matchstick notes to start, but as it opens, lots of rich stewed fruits, chocolate, red fruits and plum. Palate has stewed fruits, grapefruit peel, plums, raisins, raspberry cordial, red cherry lollies. With a bit of time, more fruits appear, it becomes more syrupy and has a long finish.