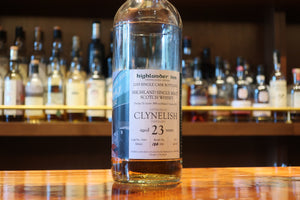 This is a single cask bottling of Clynelish done by the amazing Tatsuya Minagawa of the Highlander Inn, in Craigellachie, Scotland. It is from bourbon cask #13411 and it yielded only 284 bottles and at a natural strength of 57%.
Tasting Notes
Nose: Sensational! Runny honey, lovely waxiness and minerality, and a nice lemon balm note. Clean and fruity.
Palate: Wow! What an explosion of flavours. Starts of with fresh citrus, then comes the honey, the wax and other floral notes. There is a touch of green leaves, a hint of herbal and also a bit savoury too. Sweet and chewy with a long finish. Textbook Clynelish at its best! Stunning!