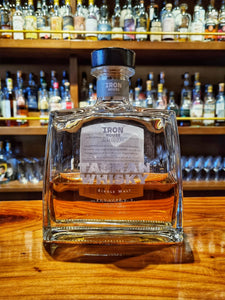 Iron House Distillery Tasman Whisky Single Malt Bourbon Cask, 47%
Aged 4 yrs in American Oak ex Makers Mark barrels, 
Tasting note:
This whisky has rum and raisin aromas with a subtle vanilla and a spiced herb oak undertone. Also plenty of tinned pineapples. Palate has hazelnut and pineapple, and finishes with sweet dried fruits.