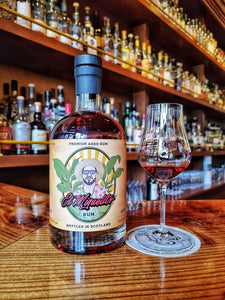 North Star Series 14 El Miguelito Rum Batch 1 1000 Btls, 46%
North Star Spirits has teamed up with The Cuban Brothers to create El Miguelito Rum. It's a blend of rum from Cuba and Jamaica (specifically Jamaica's Monymusk Distillery), resulting in a chocolatey, fruit-forward flavour profile.
Quite fresh with some fruity esters, banana, and a touch of cinnamon.